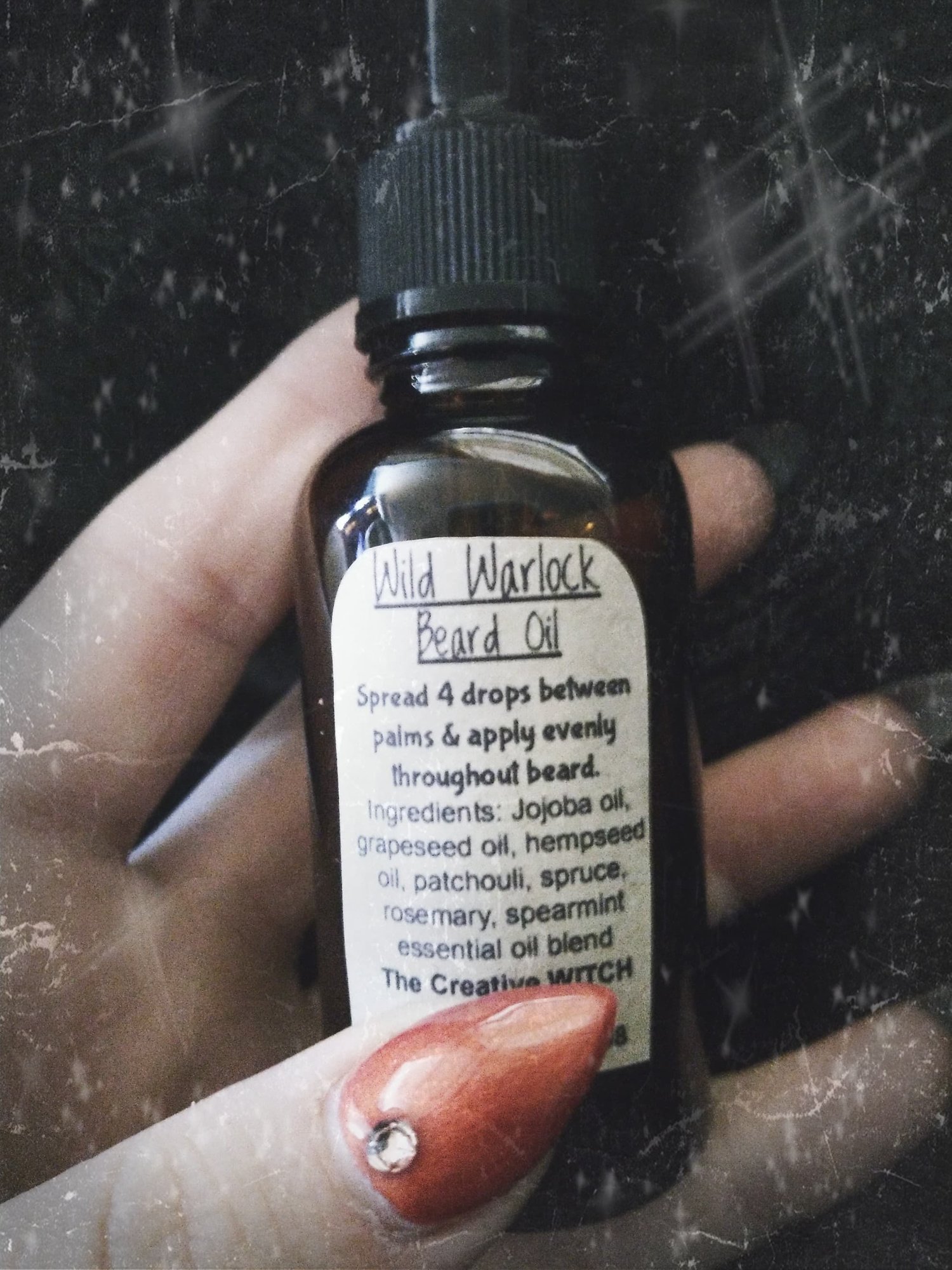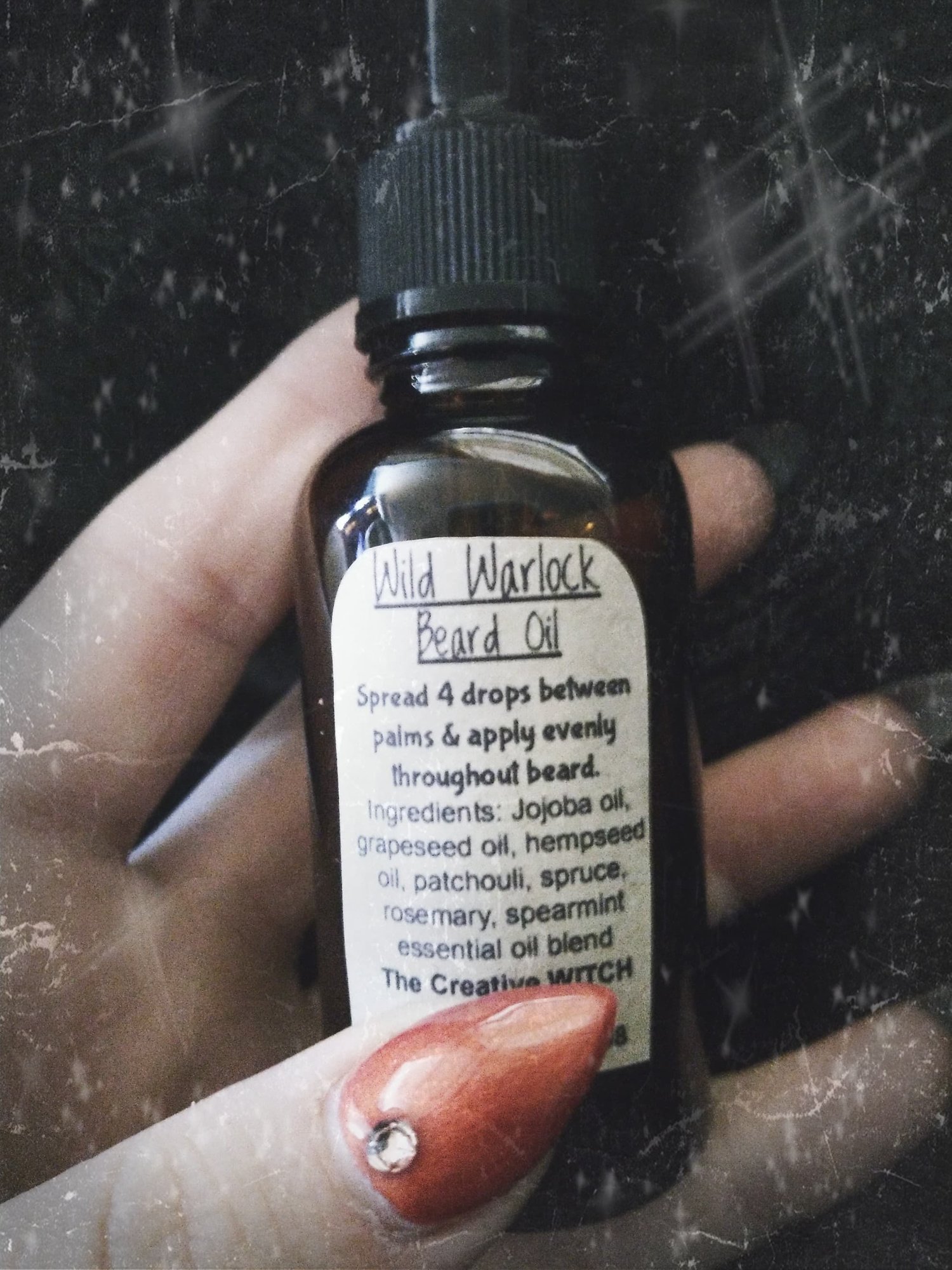 Wild Warlock Beard Oil
$17.00
The Wild Warlock Beard Oil will turn miserable to mesmeric! A mesmerizing beard involves regular love and care. This includes trimming, combing, shampooing, and moisturizing. The Wild Warlock Beard Oil has a variety of benefits for a wild, unshaven warlock: it moisturizes the hair and dry skin underneath, it tames beard frizz, and has a fresh, masculine scent. This is a special blend of patchouli, rosemary, spruce, and spearmint essential oils that has minty top notes and a lingering earthy scent. You'll love the way your beard looks, feels, and smells afterwards!
Ingredients: Jojoba oil, grapeseed oil, hempseed oil, patchouli EO, rosemary EO, spruce EO, spearmint EO.
*Comes in a 1oz glass amber bottle w/ dropper
*To maintain freshness and potency for this product, it is made in small batches from scratch. Please allow up to 5 business days for the creation process.